An interactive instructor-led experience where slides and multimedia are combined with quiz and poll questions. (Multimedia options are available with Quizizz Super)

Built for live and remote use, the presenter can choose to display the slides on one main screen or on individual devices or enable both

Lessons can be shared and used live (instructor paced) as well as asynchronously (independent practice)
How to create and host Lesson
Click on Create and select Lessons to add new slides and create information content and feedback questions.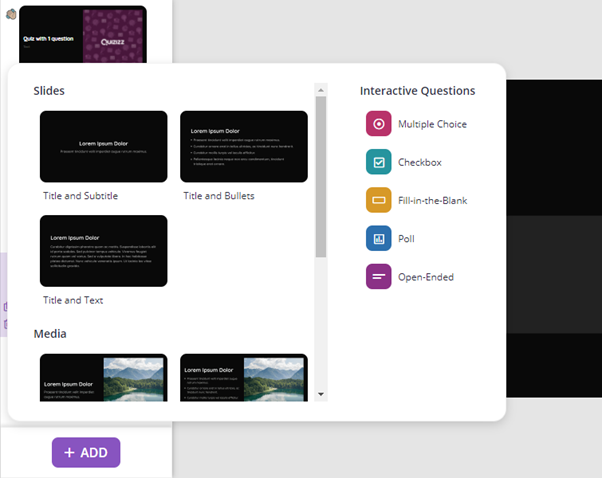 You can add different slides with media options such as audio or embed Youtube video links (available with Quizizz Super)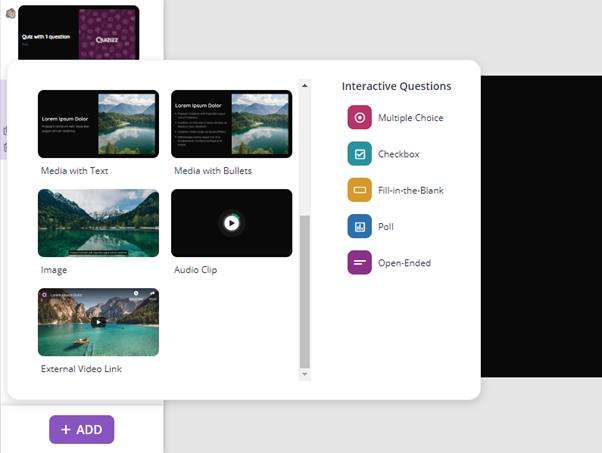 While editing a lesson, you get text formatting options such as font style, sub-script and super script and use our math equation editor on the slides.
You can import PDF format file and convert it to a lesson on Quizizz.
Once finished editing, click on Publish to save the lesson in your library. You can easily differentiate between a quiz and a lesson.
Click on any one of the game modes based on your requirement.

Once you select the game mode, you can adjust the settings of the game, for example – you can toggle the background music for participant devices.
Click on Present to host your first Lesson on Quizizz!
Share a link and invite students to your presentation. Click on the Share a link button on the top right corner of the screen.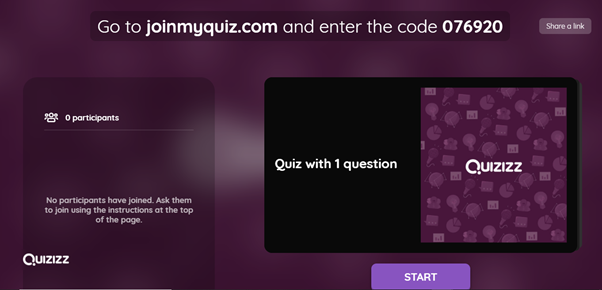 Click on Start to host your lesson on Quizizz.