That's a resounding yes from us! Your students can create their own quizzes using their student account.
All they need to do is log into their Quizizz account and head for the 'Create a quiz' tab on the top left of the screen.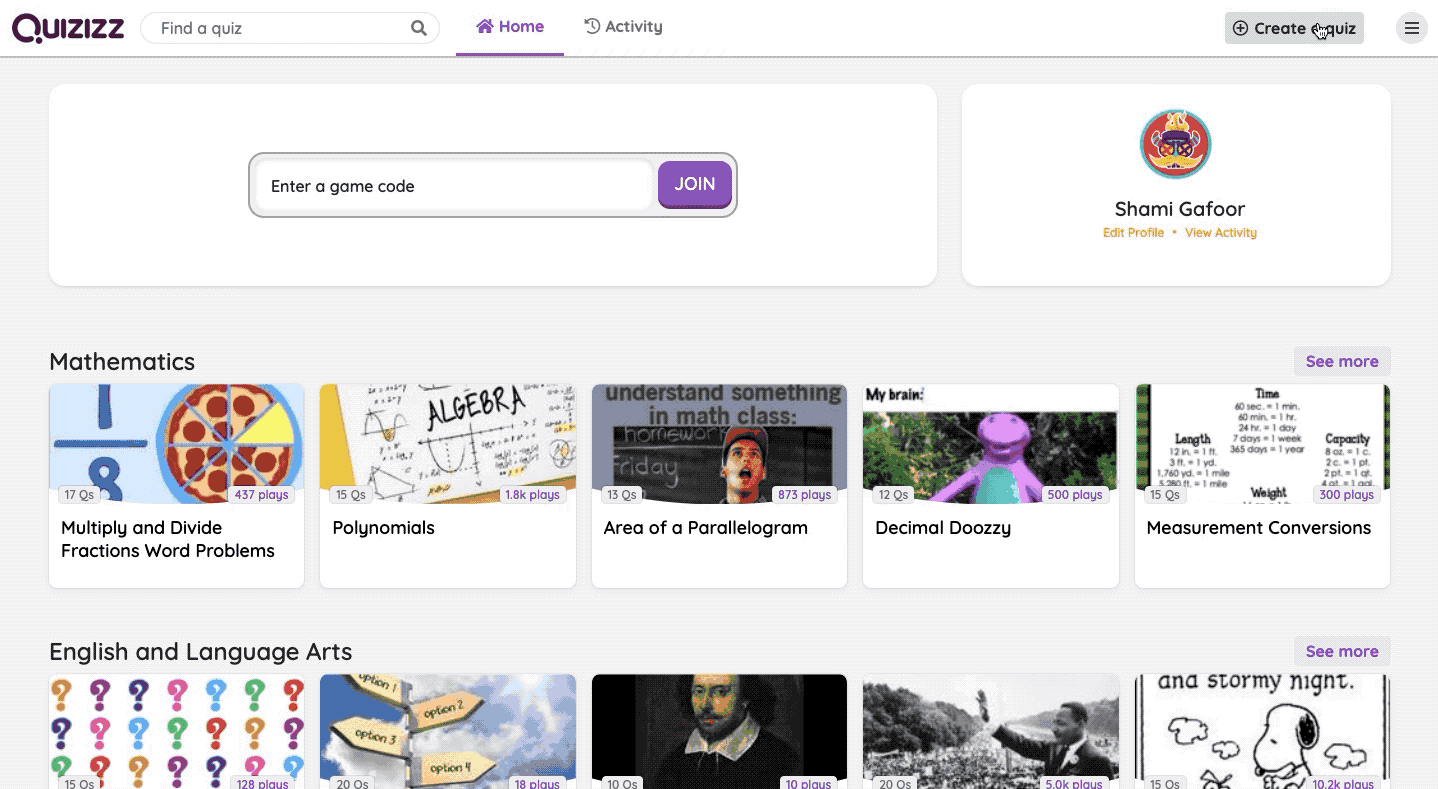 Students can add their own questions, or use the teleport feature to add questions from existing quizzes.
Hit 'Finish Quiz' once all questions are added, and that's a student-made quiz out in the universe!