Quizizz Team mode lets students work as a team while attempting a quiz. All students in the class are automatically split into teams with an equal number of players. In case a team has fewer players, their scores are adjusted with equalizer points to keep the game fair.
Students in a team play individually but their scores are aggregated to a team score. Teams can only view their overall rank while playing the quiz, and not their individual scores. This keeps the game collaborative and reduces any undue pressure on (individual) students as they compete against the other teams.
Let's dive in.
Select a quiz and click the 'Live game' button. Select the 'Team' option on the game settings page as shown in the image below.
Select the number of teams you would like. You can also customize your quiz using the options available under General and Advanced settings.
Click on "Continue" to create the game.
Share the game code with your students so they can join. Students will be automatically assigned to a team as they join the quiz.

You can shuffle the team by clicking the 'Shuffle teams' button from the Live Dashboard. You could even just drag and drop individual players from one team to another as shown below.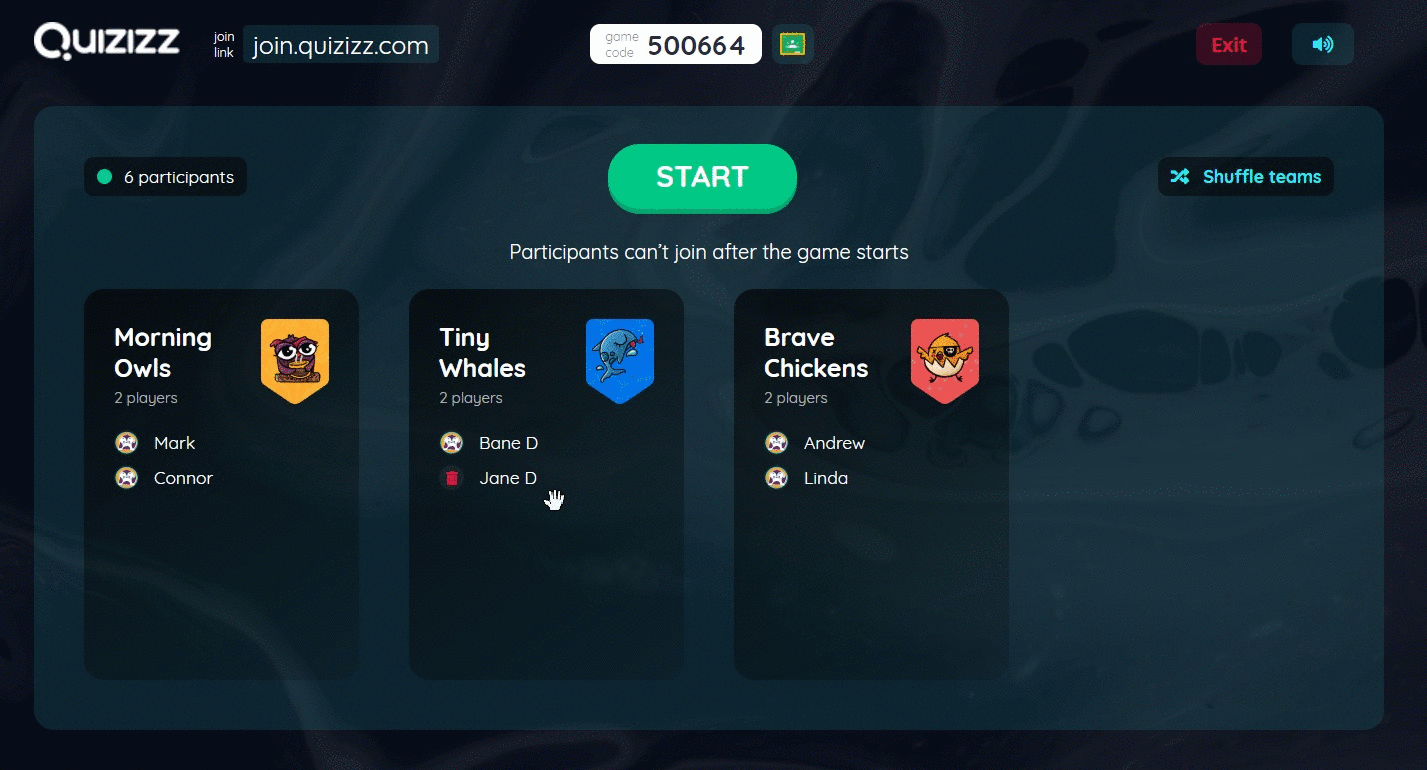 Once you're done, click the 'START' button to begin the quiz. The team leaderboard is updated as the students answer the questions in real-time.
Note: New players cannot join a team quiz after it has begun.