"Team mode" lets the students join a quiz as a team and work together to win. Students are still solving their own questions, but all the scores are aggregated into a Team score, which is the only rank that students see. This reduces pressure on individual students and also creates a fun environment for students to collaborate with each other.
Select a quiz and click the 'Live game' button. Now, select the 'Team' option on the game settings page as shown in the image below.
You can set your preferences now, like the number of teams, shuffle questions, etc. Click the 'Host game' button to create the game.
Once created, share the game code with your students so they can join. Students will be automatically assigned to a team as they join the quiz. 

You can shuffle the team by clicking the 'Shuffle teams' button from the Live Dashboard. Or drag and drop individual players from one team to another as shown below.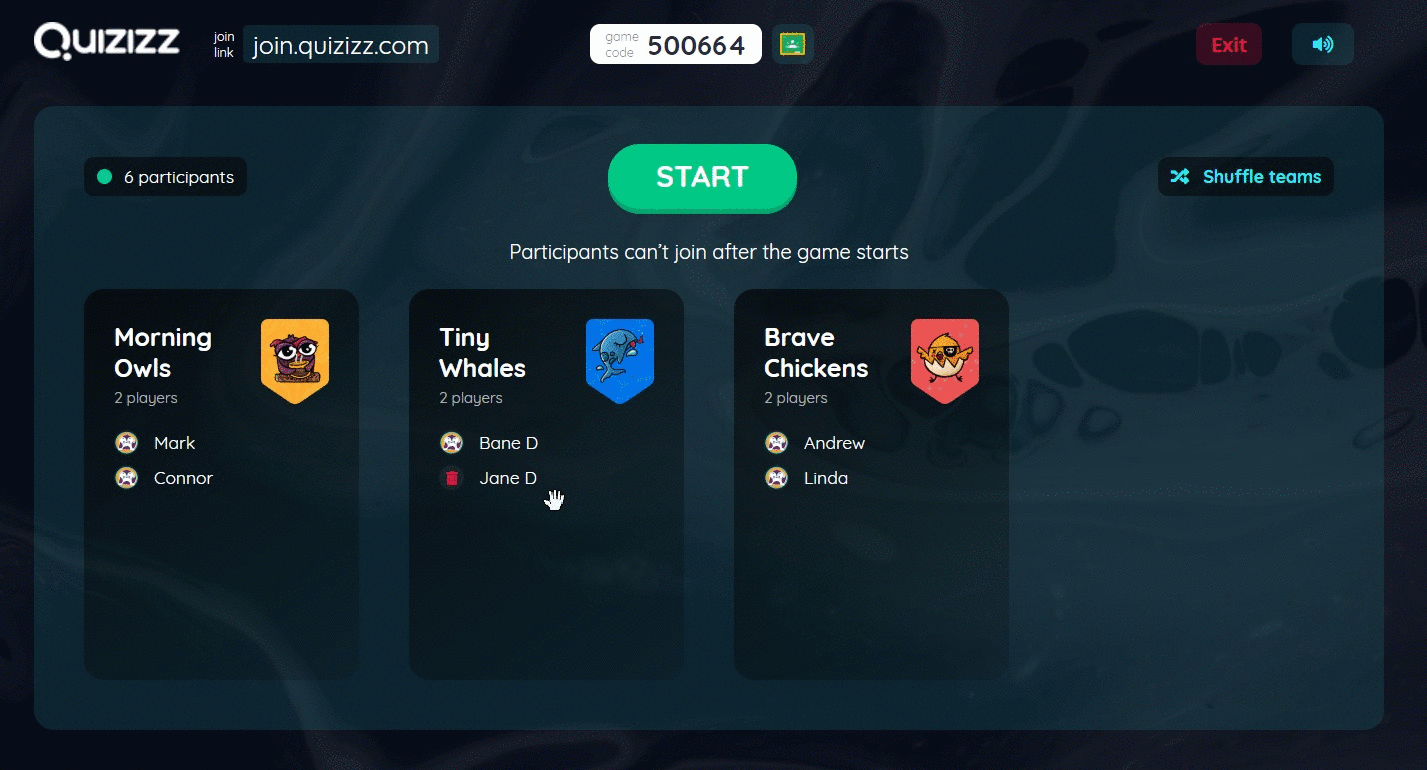 After finalizing the teams, click the 'START' button to begin the quiz. The team leaderboard is updated as the students answer the questions in real-time. 
Note: The teams can have a different number of players and the scores are adjusted by adding equalizer points. The players cannot join the quiz after the quiz has started.