You need to edit the quiz to change the time for a question.
Just click the "Edit" button on the quiz page to open the editor.
For each question, you will see a dropdown (in the top bar) to select the time. Use this to set a time between 5 seconds to 15 minutes.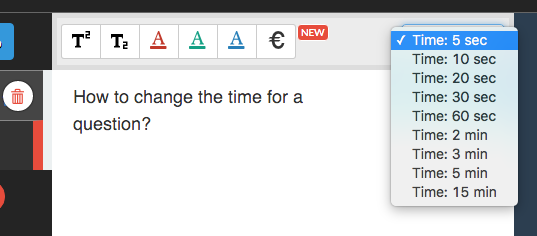 Don't forget to click "Finish" to publish changes once you're done.