Reports will help you get real-time data and understand the strengths and weaknesses of your class. You can also use this data to plan out your lessons based on their performance.
On Quizizz, you need to be logged in to access reports. Once you are logged in, you should see a tab titled Reports in the left navigation bar. Clicking this will take you to the Reports screen.
Under Reports section, you can find the reports of the games which are currently running. You can view the progress of the game using this report and also access the live dashboard as well.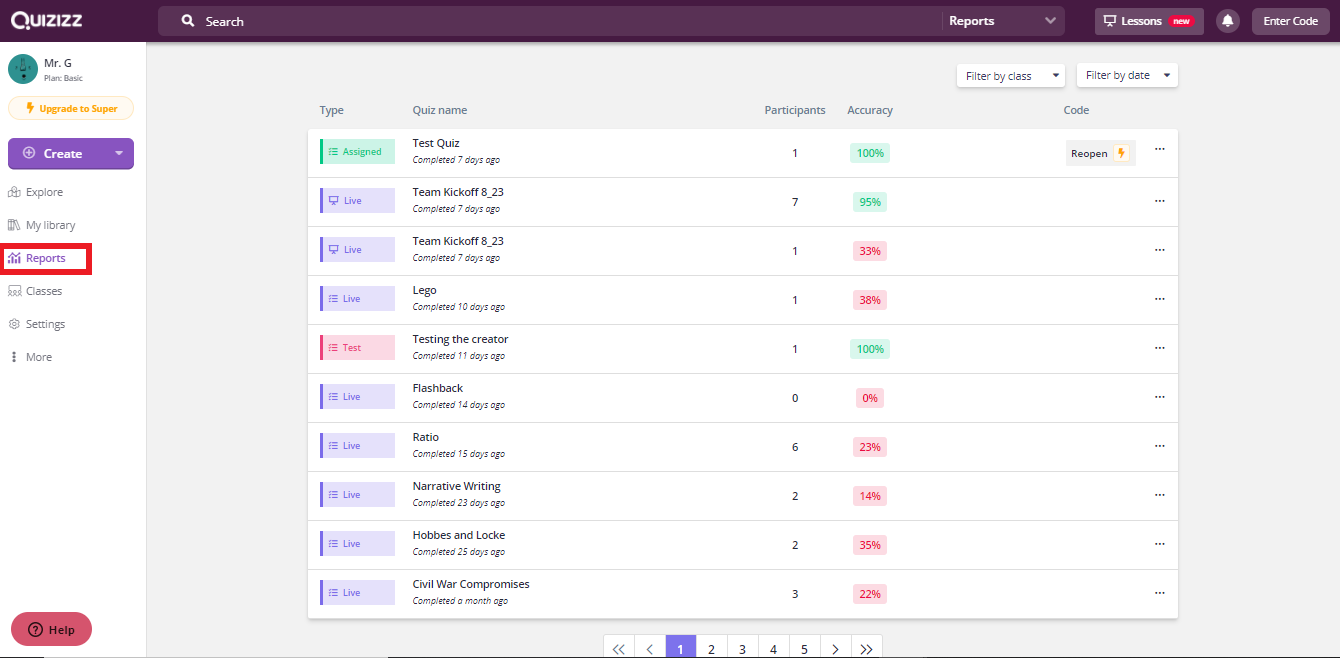 You can also access the Completed Quizzes under My Reports to grade the students. To view the completed quiz reports, click on next button till the end of live quizzes.