Reports on Quizizz help you gain insight into your classroom. This data can help check understanding levels and be further used to plan out future class work based on student performance. After students complete a game, your reports will be available to you on your Quizizz account.
To access reports, you must be logged into your Quizizz account. On your admin page, the tab titled Reports in the navigation bar will take you to the reports screen.
Under reports, you can view the reports for any quiz of your choice. Click on the quiz you'd like to view the report for.
Clicking on the quiz should lead you to the following page. The page has three main components to help you analyze the data collected from the game. Under participants, you can view the score for each student and the percentage accuracy.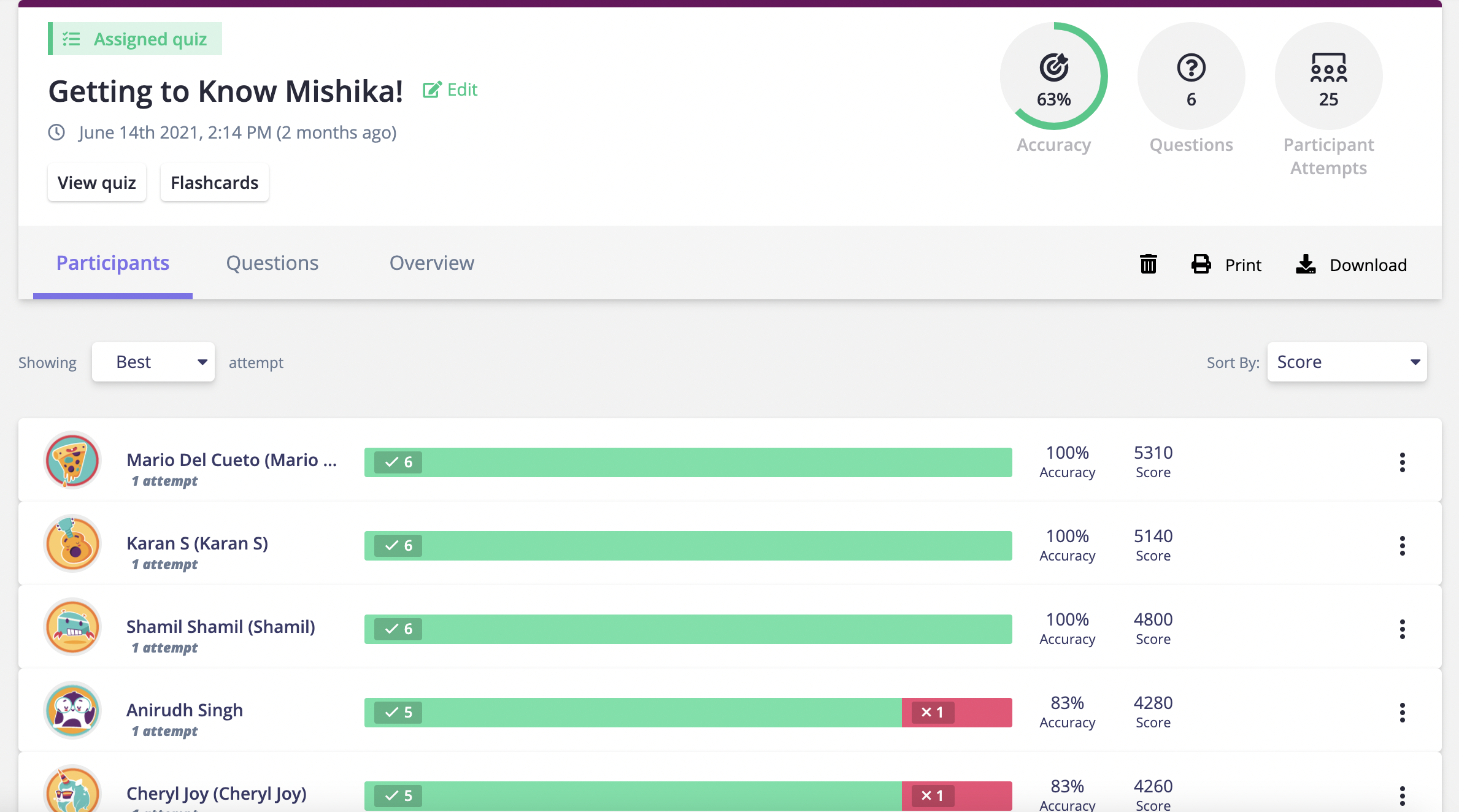 If you click on a student's name, you will be able to view their answers in detail, with points scored and time taken to answer.
Under the Questions tab, you can view how students performed on each question. You can view how many students picked each answer option.
Under "Overview", you can see in detail which question each student got right or wrong along with a summary of the number of students who answered a question correctly.